Call us what you will, but Dave and I have always done things a little "out of order." We went from living in separate apartments in the city to buying our first house together and a dog before getting engaged. By the time we actually get married, we'll have been engaged and have cohabitated together for nearly two years.
At this point in our lives, I know we don't need a panini press, an ice cream maker, or twelve sets of fine china for all the tea parties we won't be having. However, if I've picked up anything from adulting with Dave for the last year, it's that there are some things that have absolutely made my life better, be it through utility or just being freaking nice to look at.
Scroll down for my favorite wedding registry items that won't end up in the return pile.
Nespresso Machine
I have gifted iterations of this machine ten times over and would buy myself 100 more if I needed that much caffeine in my life. There's a misconception that Nespresso machines only make espresso-based coffee drinks. However, for all my regular coffee drinkers, their Vertuo line gives you the option to make both regular coffee and espresso drinks. These machines take up way less room than having both a coffee pot and a standard espresso maker, and are so easy to use that I could teach Sawyer how to make my espresso if I wasn't afraid she'd drink it first. Spring for the milk frother bundle to unlock your inner at-home barista.
2. SodaStream Fizzi OneTouch
Why it took me so long to discover this, I do not know. All I know is, I no longer have to lug 12-packs of LaCroix into our house on a regular basis. The SodaStream is a must for anyone who thinks bubbles make all things taste better. We paid the extra coins for the OneTouch instead of the manual pump because ain't nobody got time for that. While you can buy flavorings from them, we prefer to add our own real lemon, lime, or other fruit flavorings.
3. Joule Sous Vide
Once I got over the questionable shape of this kitchen appliance, I quickly realized this would save me from having to eat another God-awful piece of dry, whole chicken breast from my pan again. Seriously, I have never mastered the art of making chicken breast other than on the grill, and winters in Connecticut make me want to starve myself before going outside to grill anything. The Joule Sous Vide is not only amazing at making chicken breast, but just about anything else that you can consume (the app has a recipe for making a sous vide cake?!).
4. Simon Pearce Hartland Champagne Flute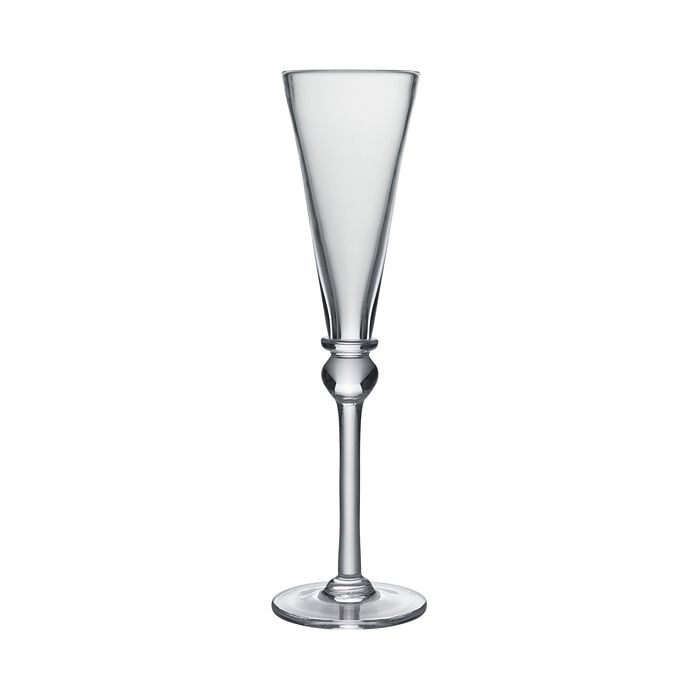 I went from not knowing who Simon Pearce was a few years ago to now being the proud owner of several Simon Pearce champagne flutes, hurricanes, and a dog ornament. The Hartland champagne flutes are the mother of all champagne flutes and not only are they beautifully handcrafted in Vermont – they're taller, heavier, and therefore, hold more champagne. Sometimes bigger is better.
5. Ninja Fit Single-Serve Blender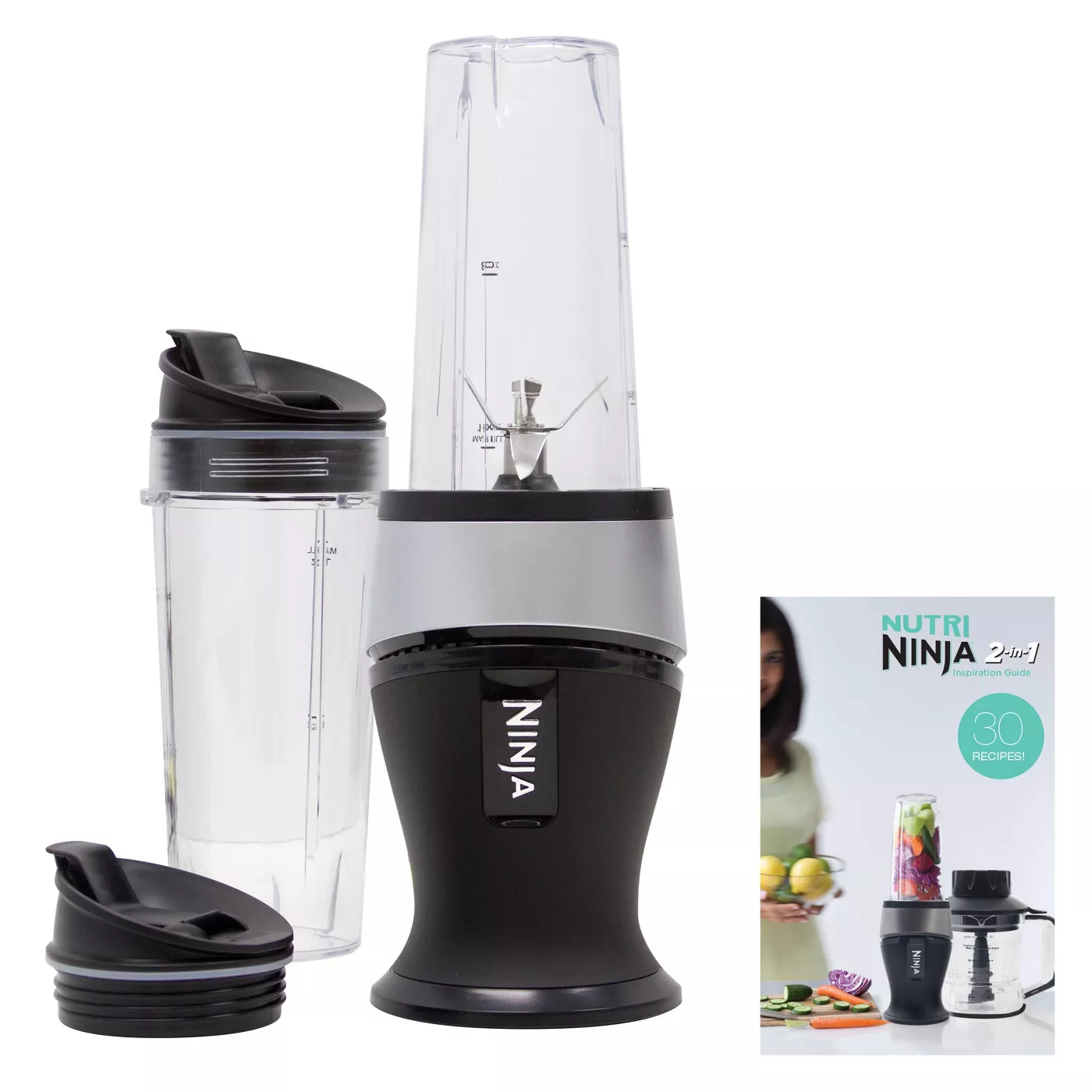 There's honestly nothing worse than having to untwist a blender and wash out all the nooks and crannies surrounding its blade of death after making ONE smoothie. Though I use ours to primarily make ONE smoothie (I like mine thick, so it was important to find a blender that could chop through frozen fruit), you can also make other things like pancakes, homemade condiments, and baked goods like this black bean brownie recipe here.
6. Dyson V11 Animal Cord-Free Vacuum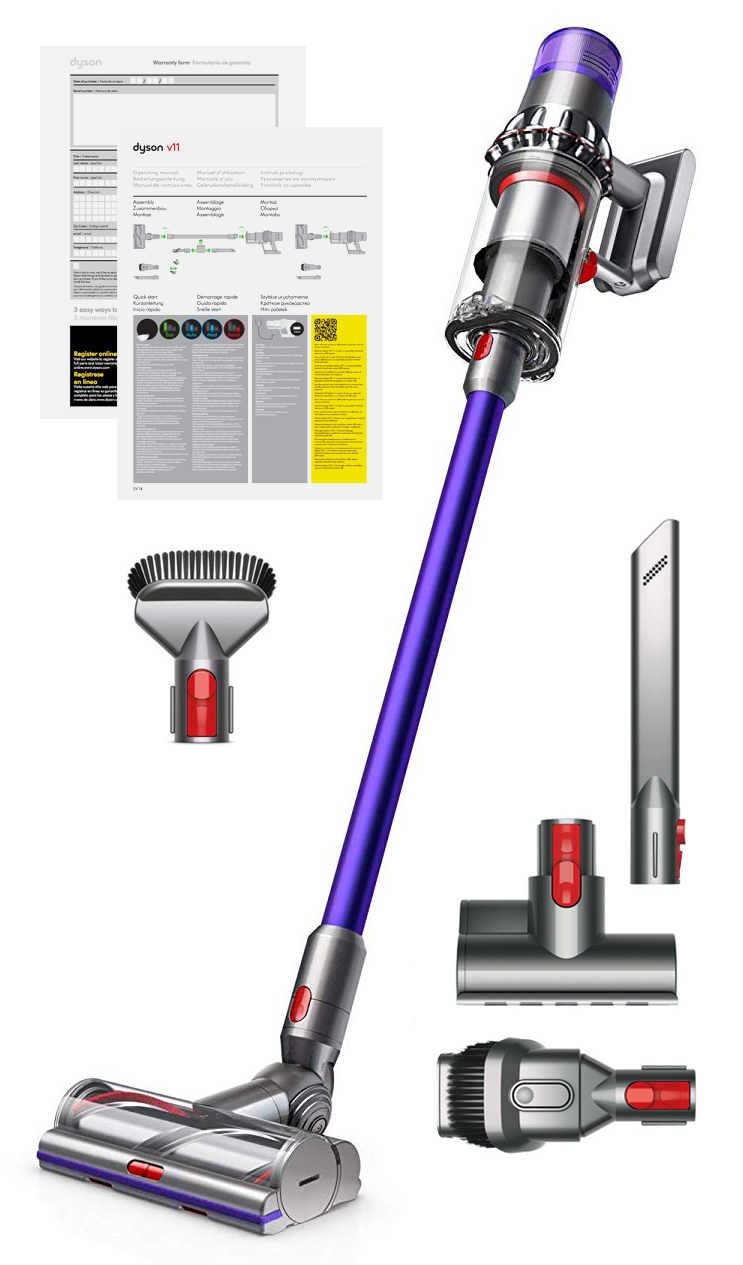 I don't own this, but I hope to one day, and when that day comes, I'm going to go all Fred Astaire in a Dirt Devil commercial on my house. The amount of times the cord on my vacuum slows down my groove while I'm tackling our floors is enough to make want to spring for one of these pre-wedding, but alas, I do need to leave something for the actual registry. Given its price tag, this is one that'll be good for your friends and family to pitch in on together.
7. Nest Thermostat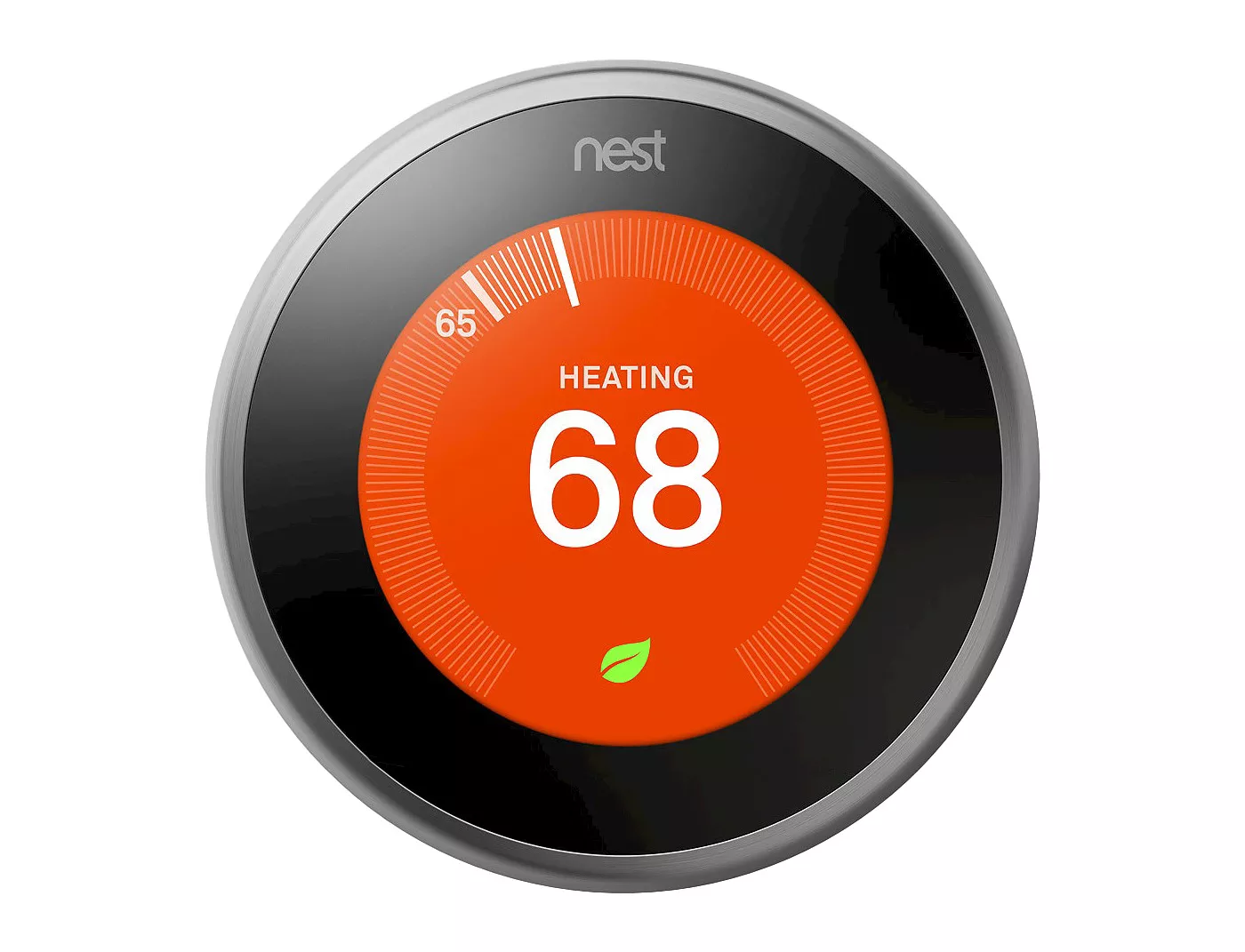 Our house came with a Nest Thermostat and I'm never going back. The amount of times I've forgotten to turn the heat or AC down when we leave for a trip is enough justification to throw this on the registry. Nest also ensures that I can turn the heat up an hour before we arrive home from a long weekend away so we're not walking into a frozen house.
8. Ninja Air Fryer
Healthy fried food feels like an oxymoron, but that's what air fryers are for. This feels like an appliance we should own by now, but given that we've waited this long, we'll just wait a bit longer for our registry. I'm particularly interested in its reheating abilities (goodbye soggy leftover fries) and it's dehydrating function because I want to make apple crisps from now until forever.
9. Weber Genesis E-315 Gas Grill
It took me 30 years to own a grill and now I want to grill everything. The price point on this will also make it more suitable for splitting amongst a group of friends who want to pitch in together, but if you're going to buy a grill, make sure it's a quality grill that'll last you for, hopefully, a decade or more. While some grillmasters swear by charcoal or wood pellet grills, this propane one is easy to use and better for those of us who just want to be basic when it comes to our grilled noms.

10. Matouk Cairo Robe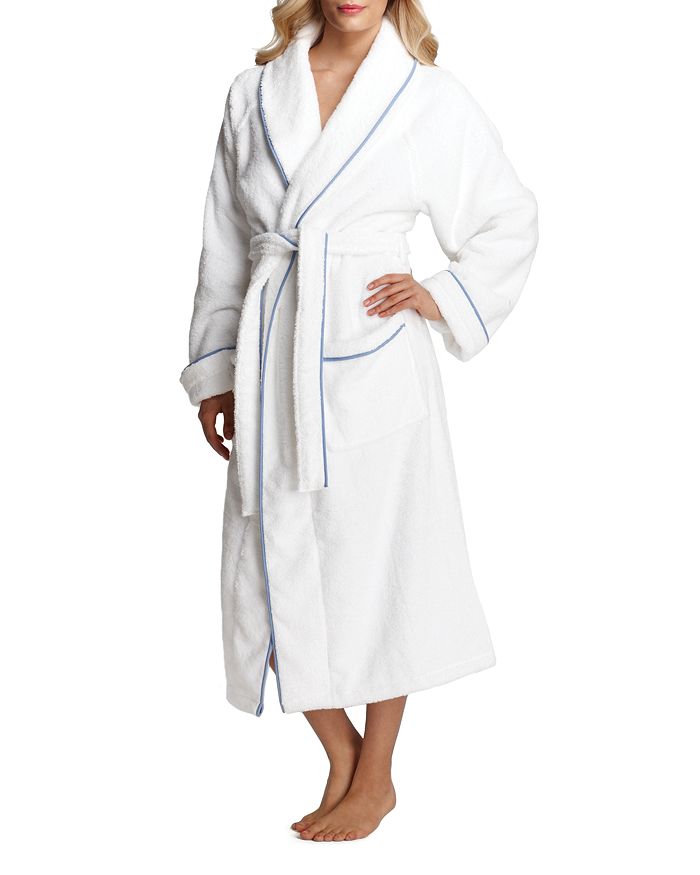 One of my favorite parts about fancy hotels and spas are the over-the-top bathrobes. I can definitely see us living in these robes come winter at the end of a long day with a cup of hot tea (or not-hot wine). They're a bit too extravagant for me to buy on a whim, but that's why they make the perfect registry gift.
11. Framebridge Gift Card/Set of Frames

Because where else are you going to put all those beautiful prints of your wedding day? Framebridge does beautiful custom framing and non-custom products shipped directly to you. One of my favorite sets, The Triptych, pictured above.
12. Kalamera Dual Zone Wine Fridge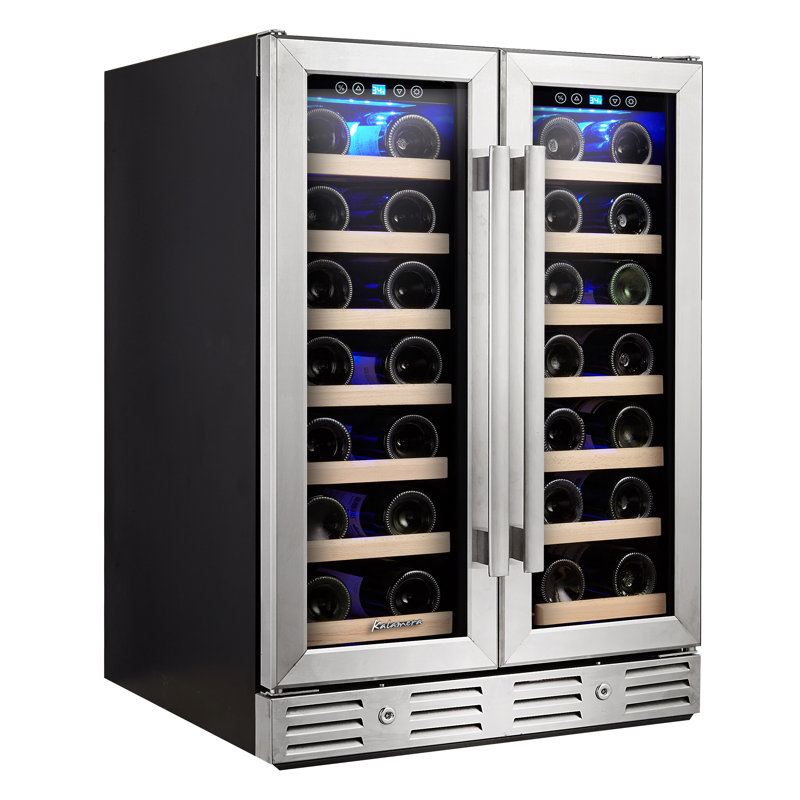 Dave has been wanting one of these since before I can remember. For those of ya'll who take your alcoholic beverages seriously, this dual-zone wine fridge is perfect for your registry. It's designed so that you can keep your reds and whites cooled at different temperatures, or, so you can chill your wine on one side and beer on the other. Have your friends go splitsies on this one instead of everyone buy you 30 different towel sets. One day, Dave's dreams will come true, and we will own this.
13. Simplehuman Liquid Sensor Pump
I have this weird thing where I hate touching our liquid soap dispenser after handling raw food because it makes me feel like I am contaminating one more surface. Yet, how else am I going to get the soap out of the dispenser in order to clean off the plates that have touched said raw food? Even though we are coming out the other end of this pandemic, good hygiene is always in style and this touchless soap dispenser not only functions well to keep your hands and surfaces clean, but also looks sleek on your counter.
14. Compression Packing Cubes
Do you also pack 10 dresses, 8 pairs of pants, 12 blouses and your whole underwear closet when you go on a two-day trip? I inadvertently discovered compression packing cubes years ago when one came with a backpack I bought and they have changed my whole travel life. Not only do they keep everything organized, but I can fit double the amount of stuff into my carry-on now. And, when you're trying to decide which 'fits to bring on your 10-day honeymoon, these will definitely come in handy.
15. Fire TV Stick
We have so many streaming subscriptions that I sometimes forget which TV shows are on which platform. The Fire TV stick promises to be solution to keeping all your streaming services in one, easily accessible place, and I'm all for it.
16. YETI Hopper Flip Soft Cooler 12

Before you judge me for having a cooler on here, take note that this is not just any cooler…it's the mother of all coolers. It's way easier to carry than those clunky plastic coolers and is extremely insulated. Like, allllll the insulation. Great for long days at the beach when you want your ice to still be ice at the end of the day, or, if you're Dave and you want to bring region-specific craft beers on long road trips so your friends from other regions can try them 😛
17. Embr Temperature Control Smart Mug
This is one of those things that sounds dumb until you use it, because how annoying is it to start off with a scalding hot cup of coffee and end up with a cold one? This mug ensures that your coffee stays at the perfect temperature regardless of how slow of a drinker you are.
18. Butter Spreader Knife
The struggle of keeping your butter in fridge at all times is that when you need it, it comes off in awkward hard chunks. I've long just settled for having 1/3 of my bread buttered and the other 2/3 butterless in times like these until now. The ultimate butter knife, this little gadget ensures an even distribution of butter wherever it lands.
19. HP Smart Home Printer
I don't know how people live without in-home printers because I've always owned one (even in my tiny NYC apartment), but if I were to upgrade ours, I'd definitely go for this one because you can print directly from your phone! Think about how much time you'll save by not having to transfer documents from your phone to your computer in order to print.
20. Instant Pot Duo Evo Plus Pressure Cooker, 8-Qt.
Much like the air fryer, the Instant Pot has become a newfangled kitchen staple, and everyone I know who owns one swears by it. It's like the Swiss Army knife of kitchen appliances.
21. Philips Pasta Maker Plus
Okay, I never NEED to make homemade pasta, but we're not talking about things we need. We're talking about things we want but probably shouldn't buy because they're expensive and unnecessary, but make us happy. That's precisely why this belongs on your wedding registry, because it'll make you happy when you're eating fresh, homemade pasta instead of the brittle stuff that comes in a box.
I hope this was helpful! Jokes aside, your wedding registry is a reflection of you, so, even though I may not find twelve sets of fine china to be useful, if you do – go for it!
xx,
Anna
"The greatest luxury is being free." – Manolo Blahnik