Thanks to 2020, the home office is now officially a must-have on everyone's house hunting wishlists. And while we don't live in a space big enough for two home offices right now (Dave has laid claim to one of the spare bedrooms), I've carved out a little nook for myself off the kitchen that will serve me well for as long as we live here. There's a big picture window next to my desk for all of the natural light I could want, and the room also double as Sawyer's space, so the company ain't bad either.
If you missed my home office tour on Instagram stories yesterday, keep reading below for the highlights of my favorite pieces. I'll also be linking everything pictured here (with some budget-friendly dupes of my desk!) in the Shop The Post section below. There are a few items that I snagged from HomeGoods, so, while those exact products can't be found online, I've linked similar versions.
AVA WRITING DESK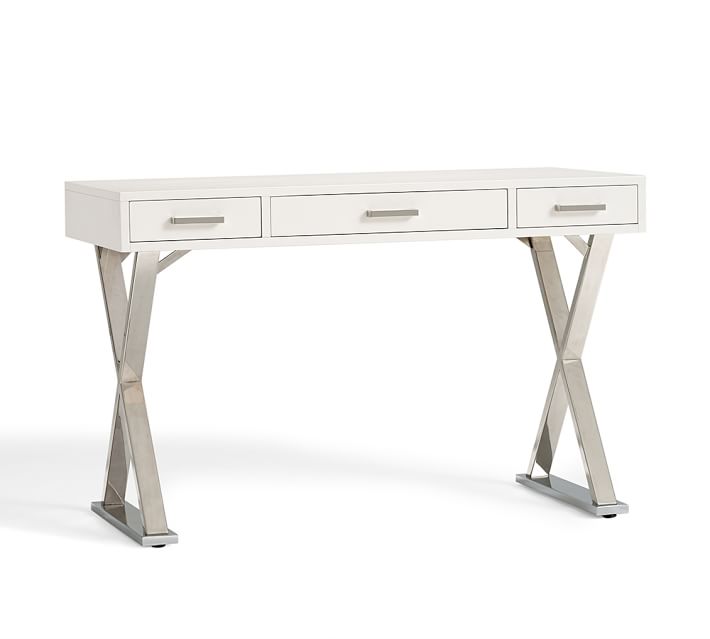 This was a splurge piece for me when we were living in the city as I decided to finally graduate from my rotating door of IKEA desks. It has held up well to daily use and the size is a perfect happy medium between a computer desk and one of those executive desks that would wallop my small space. Bonus points for the roomy three drawers underneath the desk that provide much-needed storage space.
LOUISE TASK CHAIR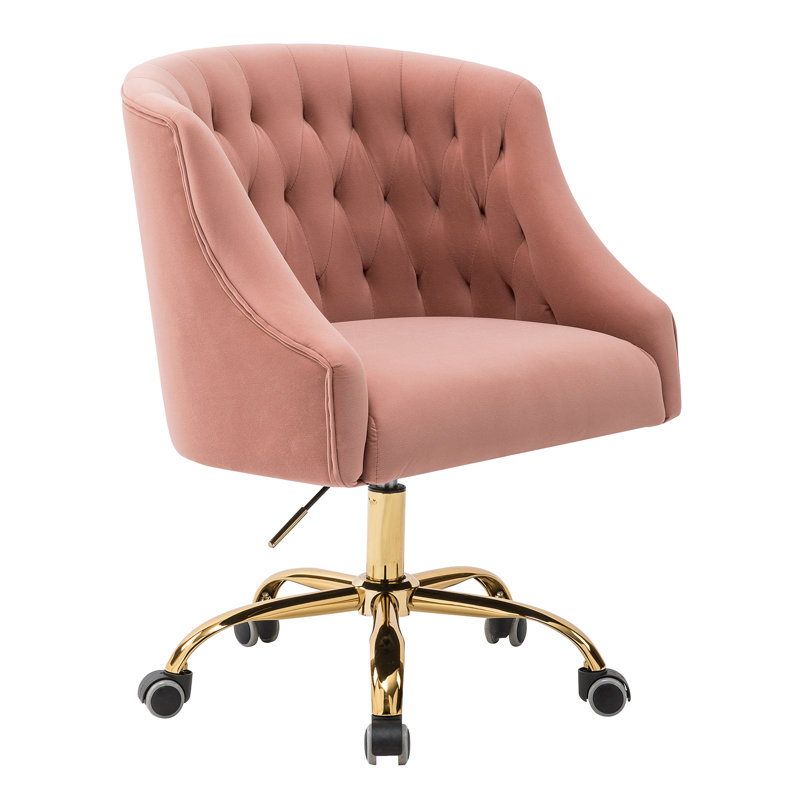 It took me until I was 30 to finally buy a proper desk chair, but I think I hit a homerun with this gal. I had a fairly lengthy list of must-haves when it came to researching desk chairs. I wanted something under $200 with a firm seat, had wheels, was height-adjustable, and last but not least, something that didn't look like it belonged in a dated office from the 80s (seriously, why are office chairs so ugly?). I stumbled across this and my back (and eyes) have thanked me ever since. It comes in so many pretty colors that it makes me wish I had another office to decorate.
THREE-DRAWER FILING CABINET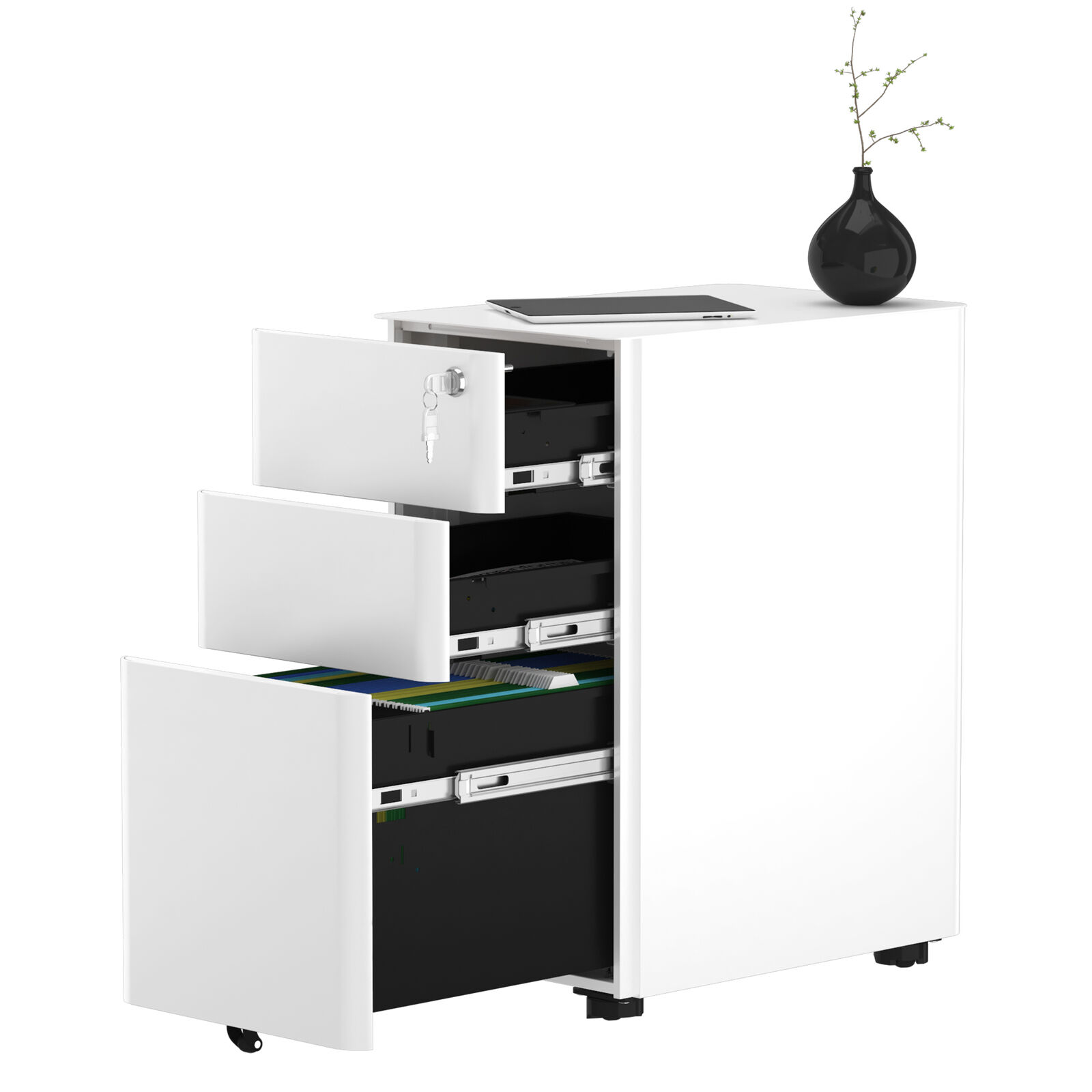 A filing cabinet on wheels that isn't hideous? Check! This little guy may look small, but can fit legal-size documents in the bottom drawer. This is an updated version of my my current cabinet as it now includes an anti-tip device (yay for safety!).
I hope you all had a restful weekend. We're taking Sawyer into the vet tomorrow to get spayed and she'll stay there overnight as she recovers. Hoping everything goes smoothly and is it weird that I'm already starting to miss her for the one night she won't be here? #MamaBear
xx,
Anna
"Many of life's failures are people who do not realize how close they were to success when they gave up." – Thomas Edison